MAINTENANCE
"Tomakomai Atelier RacTas warranty and maintenance"
For your precious home,
we want you to be ready for the unexpected.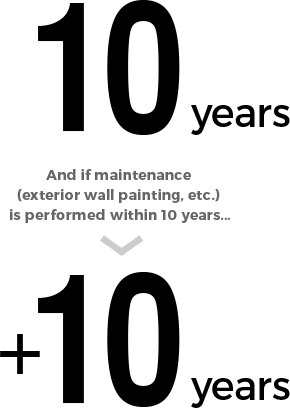 For a newly constructed home, there is a 10-year warranty covering the main components of the structural strength of the home and the leakage of rain water into the structure. In addition, if maintenance (exterior wall painting, etc.) is performed within 10 years, an additional 10-year warranty continues from that point.
The handing over of the home marks the beginning of an everlasting relationship with the customer.
While living in a home, small problems will appear. We carry out a check of your home one year after completion. After that, any time you request it, we will provide suitable advice and proposals we refer to as "Follow-up Customer Service."